It's hard for normal people to understand what harvest means to a winemaker.  It's an intense moment (a moment that can last a month) in which a whole year of hard labor takes substance.  So much can happen in so few days.  And since I'm in a slightly later-harvesting portion of the region, I always get to watch the signs of harvest at my neighbors' before things really take off at O'Vineyards.
Seeing the turned over fruit crates and empty buckets gets me all worked up.
As early as 2 weeks ago, I was getting reports about precocious harvests in some parts of the Roussillon and Limoux. Now, we're getting to the bulk of harvest season.  Even though I won't be harvesting until mid September, I can still share all the Languedoc buzz that's going down today.
Domaine d'Aupilhac, Montpeyroux

Grenache Blanc and Marsanne coming in by hand at the Domaine d'Aupilhac. Video by intrepid caviste and videographer, Trinque Fougasse.
Pech d'André, Minervois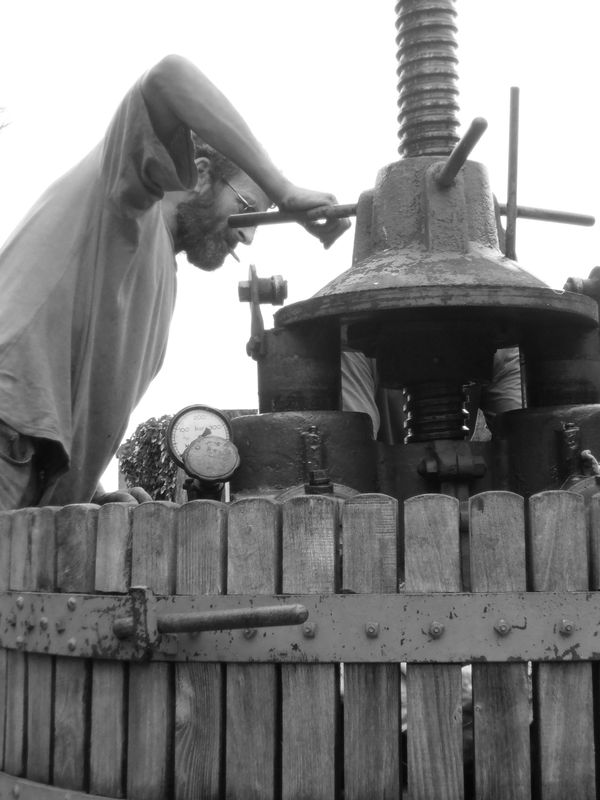 Some Clairette at Pech d'André.
Le Couvent, Roujan
Bringing in Grenache in the foothills of the Parc Naturel du Haut Languedoc.
Château Pech-Céleyran, La Clape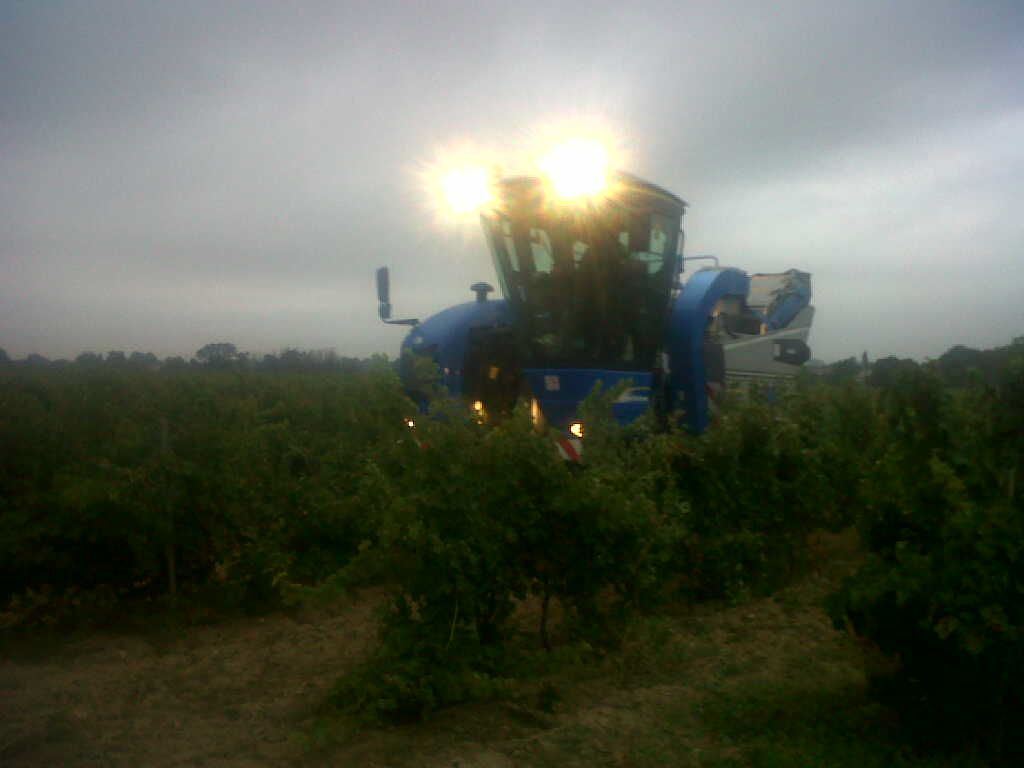 Harvesting Sauvginon Blanc in Côtes de Pérignan (think La Clape)
Related Posts: